2012
Well we're back home at the 1000 Islands. Have been busy catching up with yard work. So glad Dick is able to ride on the mower since we have so much yard to mow. His knee surgery will be on June 12th in Rochester. We pray he'll come through that ok and be able to walk without the aid of the walker or cane afterwards. We know he'll undergo a lot of therapy to accomplish that however.
.
WE LIVE AT MALONEY'S MOBILE HOME PARK IN CAPE VINCENT, NEW YORK FROM MID APRIL TO MID OCTOBER EACH YEAR.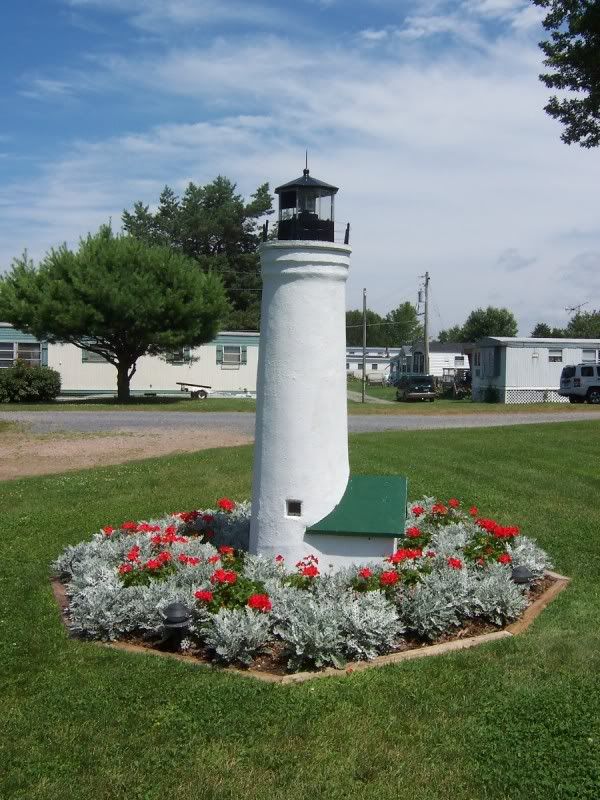 THIS IS A NINE FOOT REPLICA OF TIBBETT'S POINT LIGHTHOUSE THAT DICK BUILT FOR OUR FRONT YARD IN JUNE 2003 - WITH A WORKING REVOLVING LIGHT!